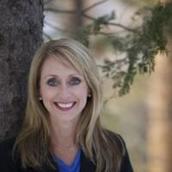 Energetic motivational speaker and co-author of
Let's Chat About Economics with Dr. Art Laffer
, Michelle Balconi creates connections between children and adults through lessons in economics, democracy and immigration, giving audiences the tools to make a concrete difference in the lives of grade school children. Inquire HERE for information to book Michelle for your event.
For financial industry, educational groups, or parents organizations.
Required speakers fee is $1,200 plus travel and accommodations. Michelle Balconi travels from southern California, and inspires audiences throughout the world.
Energetic motivational speaker and co-author of

Let's Chat About Economics with Dr. Art Laffer

, Michelle Balconi creates connections between children and adults through lessons in economics, democracy and immigration, giving audiences the tools to make a concrete difference in the lives of grade school children.

​

With co-author Dr. Art Laffer, Michelle wrote Let's Chat About Economics for a smart new generation of children who benefit from early education in foundational economic principles. She has followed up with Let's Chat about Democracy, and Let's Chat About Immigration.

Her energetic and inspiring presentation is for parents, educators, and financial planners who want to motivate grade school children and their families to understand real world language and concepts and give them the tools they need to build a better future.

For Educators, Financial Planners, Parents

---


​In Let's Chat About Economics, Michelle uses engaging and creative real world examples and creates an easy to use framework for adults to introduce children to scarcity, supply and demand, opportunity costs and diminishing returns. Let's Chat About Economics is aligned with school curricula across the nation.

By incorporating her simple exercises into daily classroom work and family life, kids learn how to make good economic choices and enjoy the fruits of delayed gratification, earning money, and investing for the future.

Michelle worked in communications for 15 years alongside technology engineers and investors, and her presentation is best suited for audiences which may include public, private or homeschool teachers, financial planners looking to educate families, and parents.

Michael Ramirez's latest artwork honoring America's veterans is now available in a limited signed and numbered print. Reproduced with archival inks on fine art paper, the image measures approximately 14' x 9' with a 1' border for a total size of 16" x 11' Click HERE or on the image to see pricing.
Original sketch, original ink drawing and the first print are also available as a single set. All of Michael's available art may be viewed HERE
Alabama, Alaska, Arizona, Arkansas, California, Colorado, Connecticut, Delaware, District of Columbia, Florida, Georgia, Hawaii, Idaho, Illinois, Indiana, Iowa, Kansas, Kentucky, Louisiana, Maine, Maryland, Massachusetts, Michigan, Minnesota, Mississippi, Missouri, Montana, Nebraska, Nevada, New Hampshire, New Jersey, New Mexico, New York, North Carolina, North Dakota, Ohio, Oklahoma, Oregon, Pennsylvania, Rhode Island, South Carolina, South Dakota, Tennessee, Texas, Utah, Vermont, Virginia, Washington, West Virginia, Wisconsin, Wyoming
New York,
Los Angeles,
Chicago,
Houston,
Phoenix,
Philadelphia,
San Antonio,
San Diego,
Dallas,
San Jose,
Detroit,
Jacksonville,
Indianapolis,
San Francisco,
Columbus,
Austin,
Memphis,
Fort Worth,
Baltimore,
Charlotte,
El Paso,
Boston,
Seattle,
Washington,
Milwaukee,
Denver,
Louisville/Jefferson County,
Las Vegas,
Nashville-Davidson,
Oklahoma City,
Portland,
Tucson,
Albuquerque,
Atlanta,
Long Beach,
Fresno,
Sacramento,
Mesa,
Kansas City,
Cleveland,
Virginia, Beach,
Omaha,
Miami,
Oakland,
Tulsa,
Honolulu,
Minneapolis,
Colorado Springs,
Arlington,
Wichita, Raleigh,
St. Louis,
Santa Ana,
Anaheim,
Tampa,
Cincinnati,
Pittsburgh,
Bakersfield,
Aurora,
Toledo,
Riverside,
Stockton,
Corpus Christi,
Newark,
Anchorage,
Buffalo,
St. Paul,
Lexington-Fayette,
Plano,
Fort Wayne,
St. Petersburg,
Glendale,
Jersey City,
Lincoln,
Henderson,
Chandler,
Greensboro,
Scottsdale,
Baton Rouge,
Birmingham,
Norfolk,
Madison,
New Orleans,
Chesapeake,
Orlando,
Garland,
Hialeah,
Laredo,
Chula Vista,
Lubbock,
Reno,
Akron,
Durham,
Rochester,
Modesto,
Montgomery,
Fremont,
Shreveport,
Arlington,
Glendale, Lansing, East lansing, Grand Rapids, Chicago, Traverse City, Mason, Dewitt, St. Johns, Holt, Howell, Novi, Flint, Okemos, Birmingham, Bloomfield Hills, Beverly Hills, Berkely, Auburn