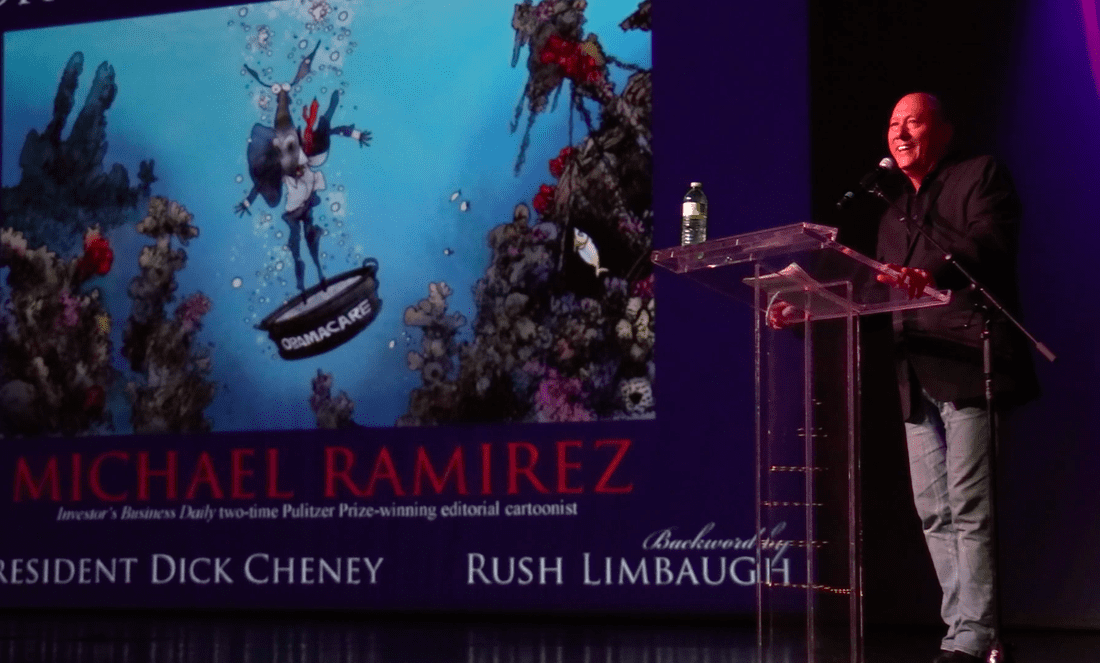 For speaking requests, comments and questions, please email
melissa@michaelpramirez.com
Although he travels frequently, Michael P. Ramirez works and lives near Los Angeles, California.
Michael Ramirez is a two-time winner of the prestigious
Pulitzer Prize in 1994 and 2008
and a three-time Sigma Delta Chi, Society of Professional Journalism Award winner. He is a former Senior Editor and the Editorial Cartoonist for
Investor's Business Daily
more....
Click
HERE
for video of Michael on the life of a political cartoonist.